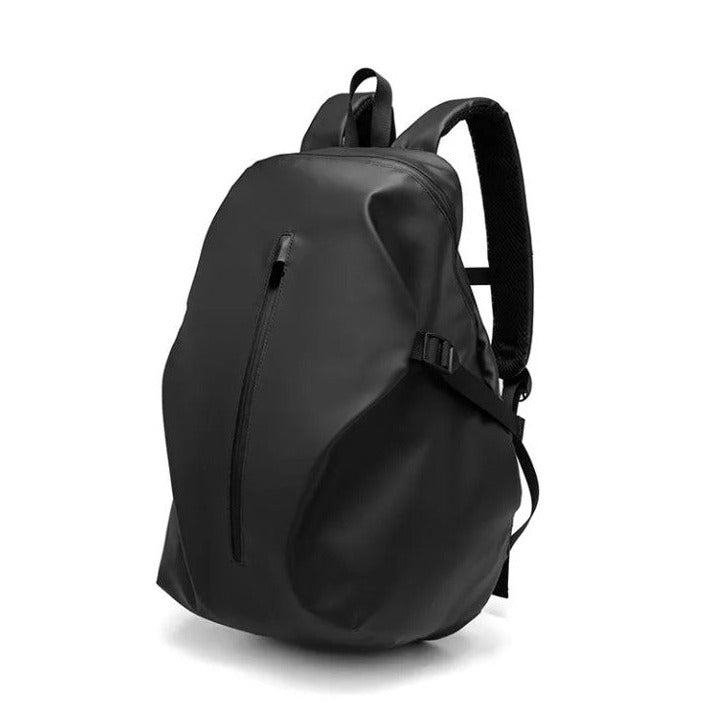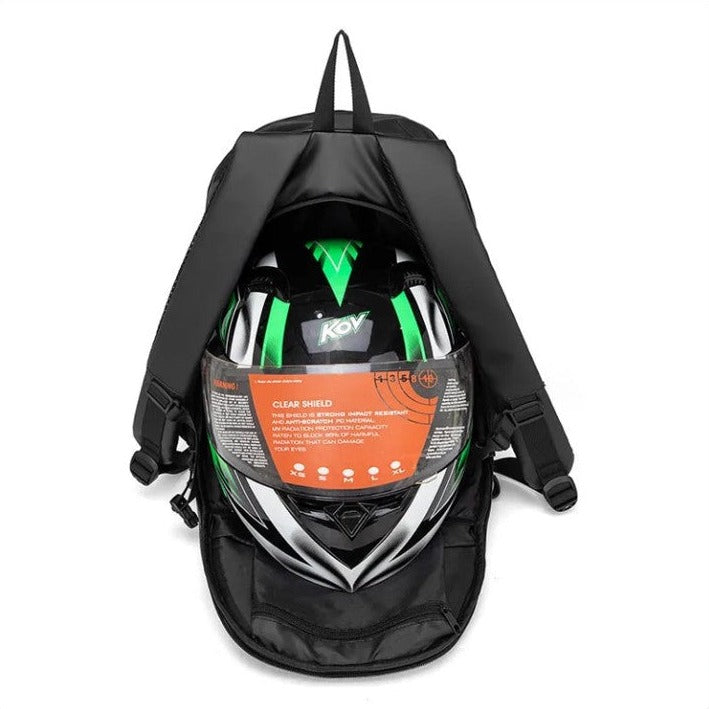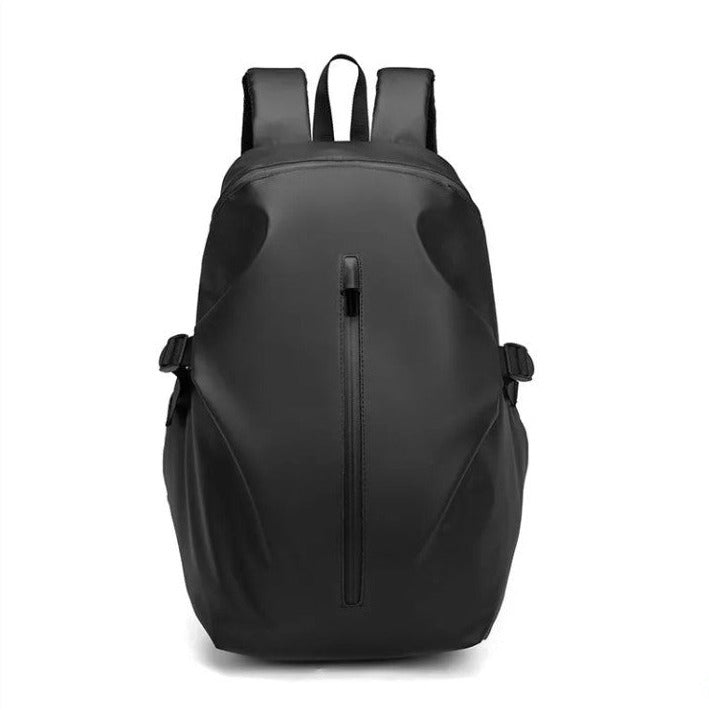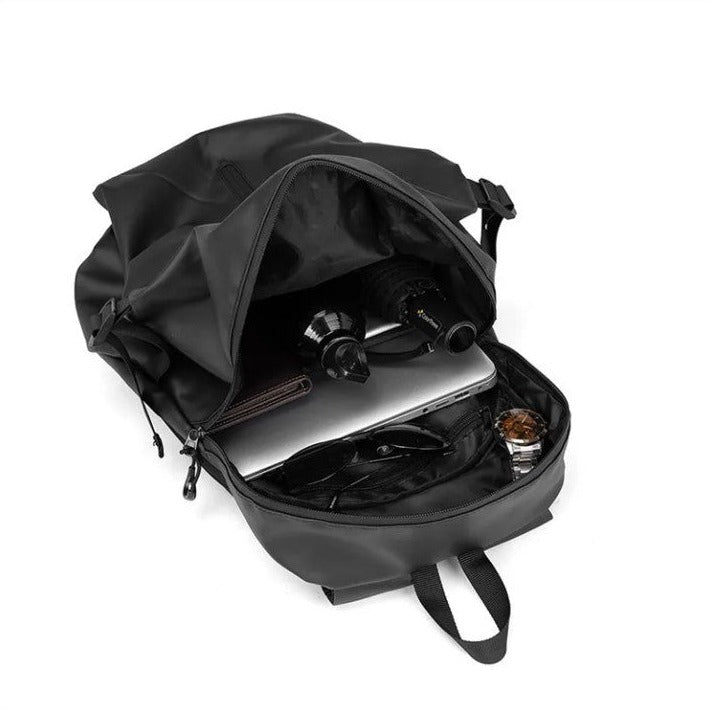 Motorcycle helmet backpack for safe transport
---
Motorcycle helmet backpack for safe transport
The motorcycle helmet backpack is the ideal solution for all motorcyclists who want to transport their helmet safely and comfortably. This specially designed backpack combines functionality, comfort and safety to protect your helmet from damage and make your life easier on the go.
Protection and Safety: The motorcycle helmet backpack offers excellent padding and shock resistance to protect your helmet from bumps and scratches. The robust outer material ensures that your helmet is kept safe even in adverse conditions. With this backpack you can have peace of mind knowing your helmet is protected at all times.

Spacious Design: The backpack features a spacious main compartment that offers enough space for most motorcycle helmets. Whether it's a full-face helmet, modular helmet or jet helmet, this backpack is versatile enough to accommodate them all. In addition, it offers separate compartments and pockets in which you can safely store your personal items such as wallet, keys, mobile phone and other small items.

Ergonomic Carrying System: The motorcycle helmet backpack is designed with an ergonomic carrying system to offer you maximum comfort when carrying it. The padded shoulder straps are adjustable and ensure an even weight distribution on your shoulders. An adjustable chest strap and waist strap provide extra stability and prevent slipping while riding.

Ventilation system: To ensure that your helmet is well ventilated even after a long ride, the backpack has an integrated ventilation system. Strategically placed ventilation openings promote air circulation and reduce moisture inside the backpack. This helps prevent odors and keep your helmet fresh.

Practical additional functions: The helmet backpack offers additional practical functions that make motorcycling easier. A special bracket or elastic cord allows you to securely attach the backpack to your motorcycle when you don't want to carry it. In addition, there are often reflective elements to improve your visibility and safety on the road.

Versatility and suitability for everyday use: This backpack is not only suitable for motorcycling, but also for other activities such as hiking, cycling or travelling. It offers enough storage space and comfort to safely transport your equipment.
The motorcycle helmet backpack is the perfect companion for motorcyclists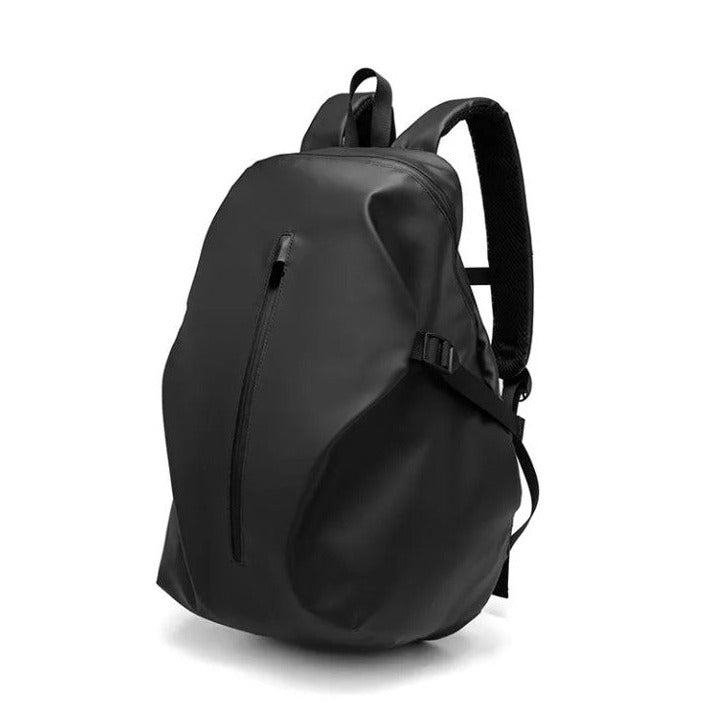 This product has no reviews yet.